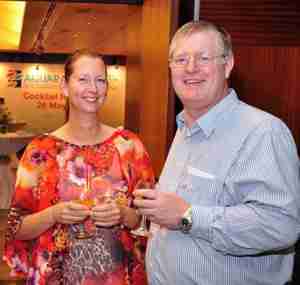 Among those killed in the Malaysian Airlines flight 17 that was shot down was Dr. Alex Ploeg of the Ornamental Fish Industry.  Ploeg who was traveling with his wife Edith, their son Robert and his friend Robin also died in the attack on the Malaysian airliner. Ploeg was the Secretary General of the Ornamental Fish Industry and had a strong influence and presence in the ornamental aquarium fish trade around the world.  Ploeg worked with the industry by supplying inputs at trade events and seminars.
Ploeg was based in the Netherlands with the Ornamental Fish Industry as legislation produced in the European Union has a strong influence on the industry worldwide.  By helping aquarium fish producing countries comply with the EU it made the importation of fish easier and supplied a wider variety of species from different countries.
Alex was strongly attracted to fish. This fascination resulted in his doctoral in systematic zoology in 1991 with fish as specialization. At that time Alex had already entered the ornamental aquatic industry as an ornamental fish breeder on Bonaire (Netherlands Antilles) and gained expertise with the industry and importers in the Netherlands. Alex is a publisher of books on ornamental fish and accepted the position as Secretary General of Ornamental Fish International (OFI) during the Spring 2004.  – AquariumCouncil.org
It is a tragedy that something like this happens in a modern world and we send our our sympathies to everyone who lost someone on the flight.  Aquarium hobbyists will miss Dr. Ploeg.