I started the aquarium hobby when I was just 6 years old and 10 years later I had a whole room with tanks.  I bred nearly everything that I could get. From that time on I loved cichlids and killifish.
Believe it or not,  I was so crazy with fish that I called the Embassy in Venezuela to ask them about collecting fish and bringing it back with me to Germany.  I was 12 years old when I made that call.  It was only a question of time when I get old enough to book a flight to Venezuela and start fishing there.  This was now 29 years ago. If you have a dream go for it.
The most problems we have every time is to find good local guys. They must be trustworthy and not lazy. A promise comes very quickly but we see often that on the next day we stay there alone and must change our plans. Fishermen are really very helpful and necessary in this kind of traveling.  They know the river and the fish.
In Peru, I had an accident with my finger.  A long wooden thorn got under my nail on my thumb. The finger became infected.  The only way was to cut off my nail by myself and pull out the stick.  It was very painful but the sugarcane rum helped me a lot.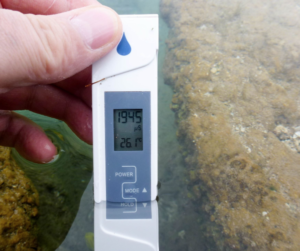 Thanks to God and Buddha that nothing more happened to me touring in all my travels. A Minibus did not come at the time we ordered it and we were left sitting in the middle of nowhere in the rainforest. It is sad but not a very big problem.
If you go on such a field trip you have an Adventure and not an all inclusive vacation at the beach. But this is what brings the fun. Sometimes the fishing net hangs on some fallen trees in the water and it needs hours to cut it free.
I've brought in the past many with me back to Germany or sent them home with Aircargo. Now I mostly catch them and make some pictures and release them. My tanks at home are always full.  I love now to explore the underwater world with my camera so I can show my hobby friends all over the world the Terratypica where our fish come from. Many times I hear that people do not expect how the real underwater world looks like. Mostly very unspectacular but sometimes so nice that you feel like you are swimming in a giant Aquarium.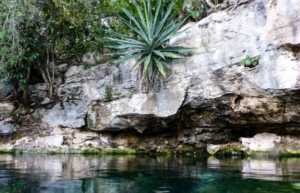 Planning of such a trip is the half of the fun.  I love to spend hours on the internet looking for interesting places for visiting.  Google Earth helps me a lot and also Tripadvisor.  Here you can read a lot about the Infrastructure of an area and about eco lodges etc.
This year I was for 4 weeks in Colombia and traveling a lot all over to find places for a collecting trip in January for 2019. I found many helpful people for vans, boats, and lodges where we can set up our base for going in the Llanos for collecting.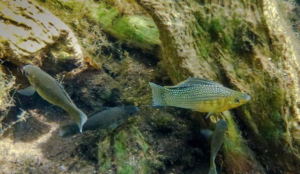 In countries like Mexico, it's much easier to travel around with your rental car. Such trips I do alone. If you go into a small harbor on a South American river it's not hard to find someone to drive you around for a day trip. Looking on Facebook for local Hobby friends is also very good and the first thing I would check into.
by Roman Burkardt
Photos by Roman Burkardt